Cameron Highlands, a land of breathtaking scenery with cool lush mountains peaks, waterfalls, tea plantations, terraces of vegetable, fruit and flower gardens. This attractive and magical place is tucked away at 1829 metre's above sea level among the peaks of the main range of Peninsular Malaysia. Temperature here hovers between 16 to 25.
Cameron Highlands is the premier hill top holiday spot at Pahang. Discovered by a British surveyor, William Cameron in 1885, this highland paradise still retains much of the charm of an English village. Thus, European cottages are very common at in Cameron Highlands.
Cameron Highlands is the smallest district in the state of Pahang, which is located in the north-western corner of the state. It is made up of 3 main townships at different altitudes. The lowest is Ringlet, 1,200 metres above sea-level situated near Bertam Valley where the soil is rich thus making this area the main agricultural centre of the highlands.
Further up is Tanah Rata, which is the principal township where most of the main banks and government offices are situated. The bus terminal and taxi station are located here too.
Next is Brinchang, which is about 15 minutes drive from Tanah Rata. The night market, which is open every Saturday night, features all kinds of vegetables, flowers, fruits and other products of the highlands.
Beyond Brinchang, the road leads to Kea Farm, Sungai Palas, Tringkap, Kuala Terla, Kampung Raja and the Blue Valley Tea Plantation.
Places to Visit
Cameron Valley Tea House
Cameron Highlands in Pahang, Malaysia is definitely a niche destination. It is located on a plateau and the climate is cool. The entire Cameron Highlands is a tea planting base. Cameron Valley Tea House is a good place to drink tea right on the roadside. It also sells tea and sightseeing. It is good to make a pot of tea here in the afternoon and feel the long time in Cameron.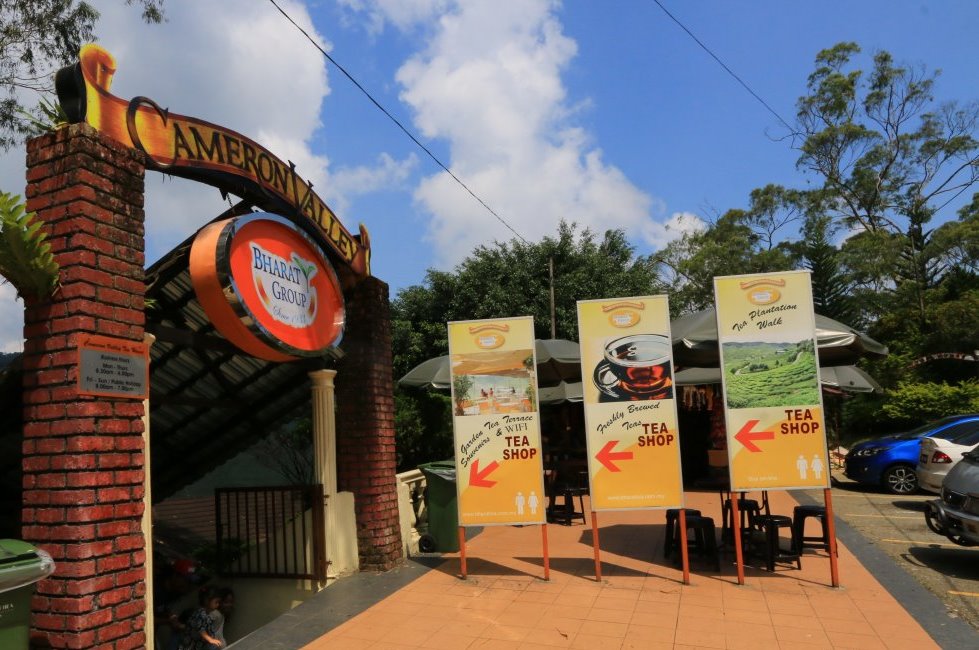 Boh Tea Sungai Palas
The Palas Tea Estate is another best tea estate to visit, located at Kea Farm. Usually tours from Tuesday to Sunday at 11am. You can watch the entire process there, from picking to packing. The small, green leaves are picked every ten days or so using shears and wicker basket by the mainly Tamil workers who live on the estates.
So, if you are an early riser, a visit to the tea plantation in the early morning will give you a glimpse of women waling between rows of tea bushes, picking the tender young tea leaves and throwing them into baskets strapped to their backs to be processed at the numerous tea processing factories around.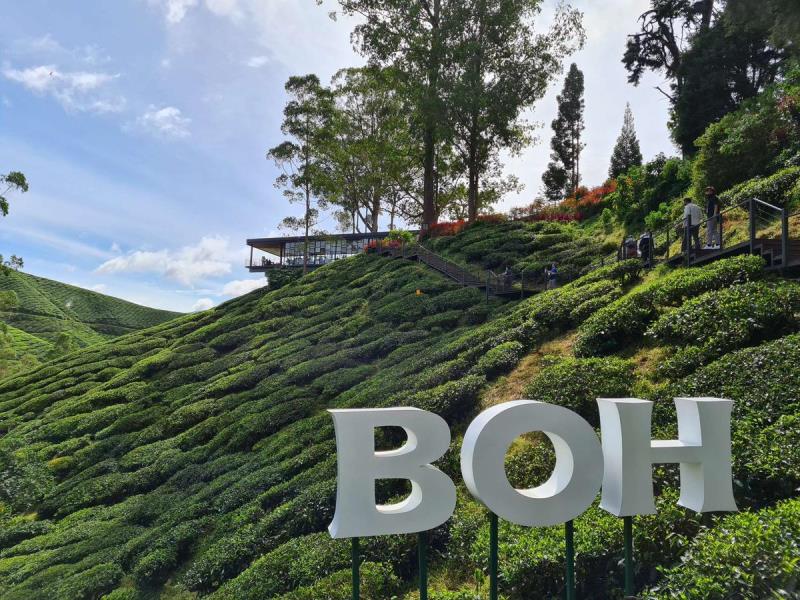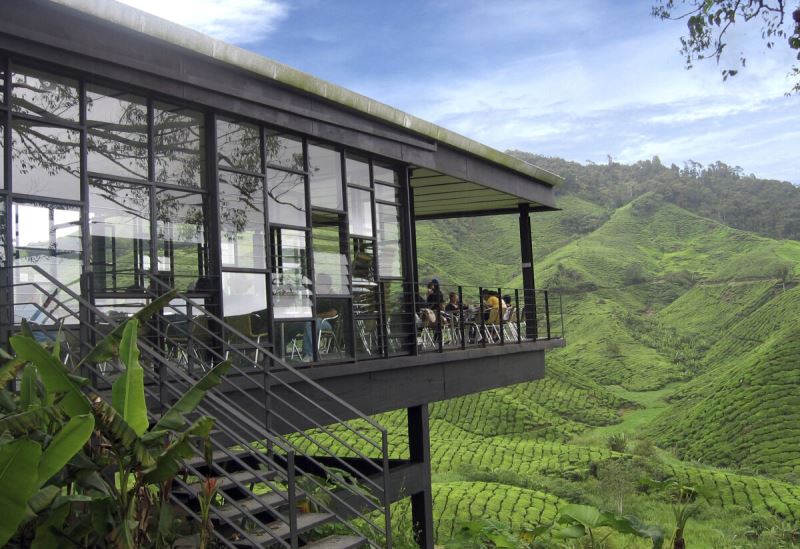 Lavender Farm
Lavender Garden (also known as Cameron Lavender) is along the main road right between the two villages of Tringkap and Kuala Terla. 9 km from Brinchang town opening daily at 9 am until 6 pm. With fee only RM15 for adult and RM10 for children, one can enjoy purple worthy moment full of not only a variety of Lavender breeds, ample amount of flower and beautiful 'Instagramable' infrastructure located here.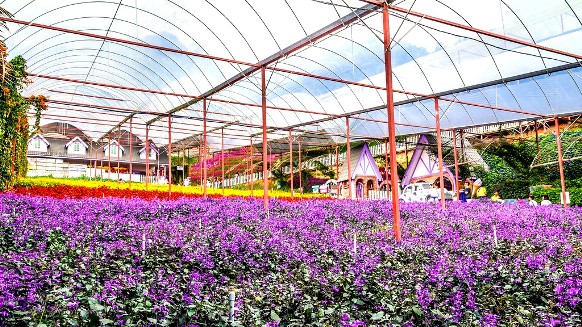 Sheep Sanctuary
The Sheep Sanctuary is located right in the middle of the busy Kea Farm market. There is a huge signage at the entrance with a cartoon sheep on it, chances of you missing them are next to none. To visit The Sheep Sanctuary, you would need to pay an entrance fee of RM8 for adult and RM4 for children ages 4 - 12 years old. The entrance fee also includes a small box of food for you to feed the sheep.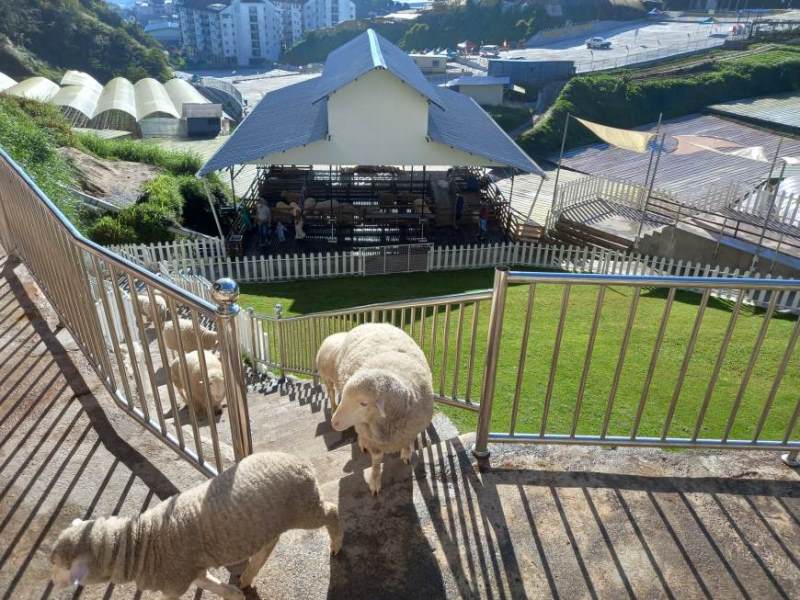 Avant Chocolate & Ice Cream
At Avant Chocolate Cameron Highlands, they source the premium cocoa beans and ingredients to produce luxuries chocolates. As a strawberry growers since 1995, the combination of fresh strawberries from the farm combined with the extra fine chocolate, will unquestioningly give you mouth-watering strawberry chocolate.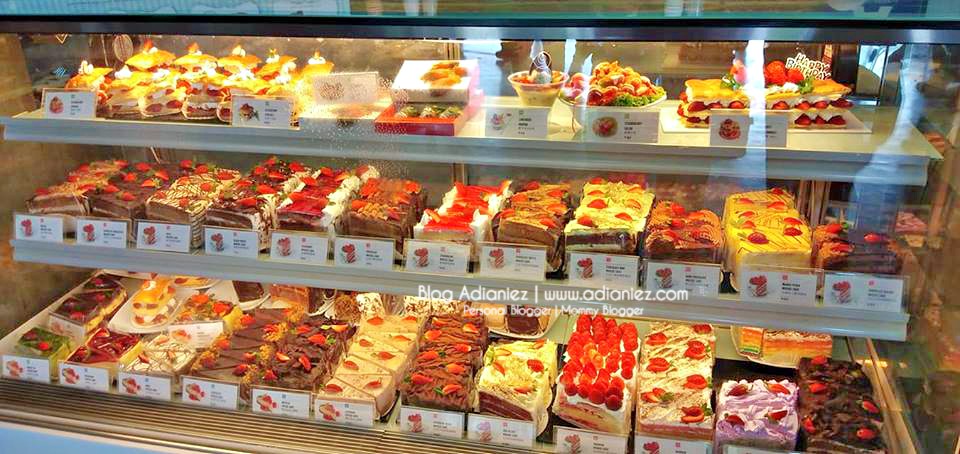 Cameron Highlands Floral Park
Savour a dreamy picnic at The Floral Park surround by beautiful floral at RM50 per person that open at 9.30 am to 7 pm daily. Gear up with your most 'fashionista' outfit at head to their entrance at Kea Farm.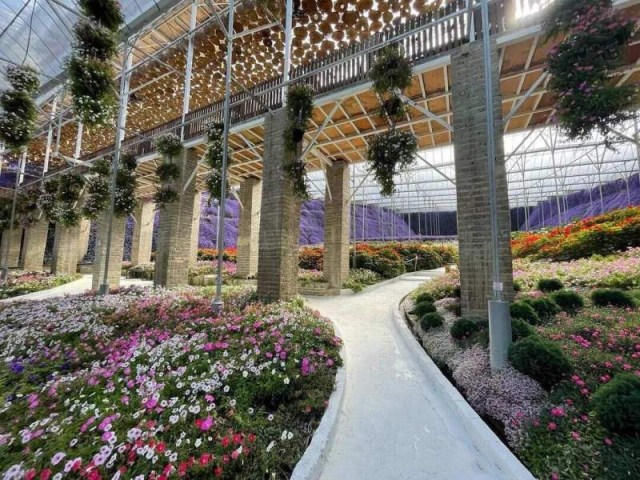 Strawberry Farm
Visit the strawberry park here will entail visitors not only to the opportunity to see how strawberries are cultivated but also offer the opportunity to purchase freshly picked strawberries with thick delicious fresh cream at affordable prices.
Cameron Highlands's strawberries tend to be slightly smaller than those grown in Europe, probably due to a lack of long sunshine hours to promote growth, although they can be just as sweet and delicious. Most strawberries are sold to visitors as fresh fruit or jam, with the rest exported down to the lowlands.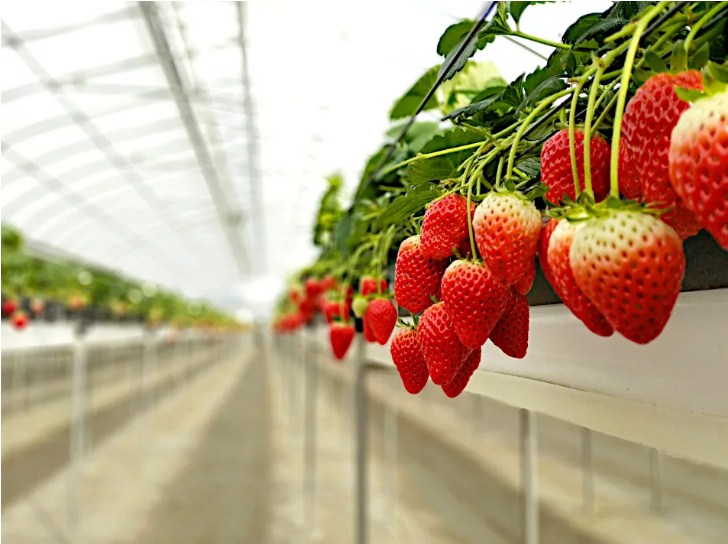 Cameron Fair Tanah Rata
Cameron Fair comprising a mixed development of retail shops and serviced suites. Cameron Fair is set to be the first one-stop complex in Tanah Rata offering a wide range of modern alfresco cafes, popular food outlets, daily sundry shops, souvenir shops and fresh produce marts.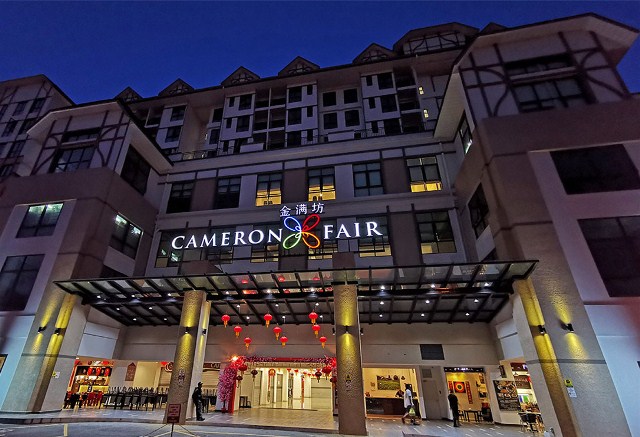 Butterfly Farm
At 6,000 feet above sea level, Cameron Highlands is home to a number of birds and insects not found in the lowlands. A selection of the unusual butterflies, moths and insects indigenous to the area can be found at Butterfly Garden and Butterfly Farm in the Green Cow area.
The Butterfly Farm located 5 km north of Brinchang, which open daily from 8am - 6pm, scores of butterflies fly free among the flowers, with the sound of running water from an artificial pond in the background.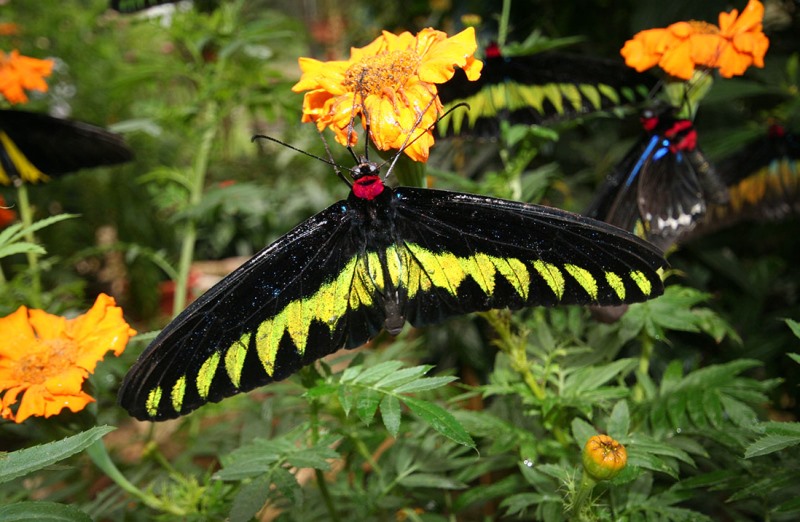 Mossy Forest
Mossy Forest

, a strangely beautiful forest tucked in the highlands of Mount Brinchang, the second highest peak in Cameron Highlands. Blanketed with mysterious mist and shrouded in a magical aura, the Mossy Forest is located at an elevated position of 2,032 metres above sea level.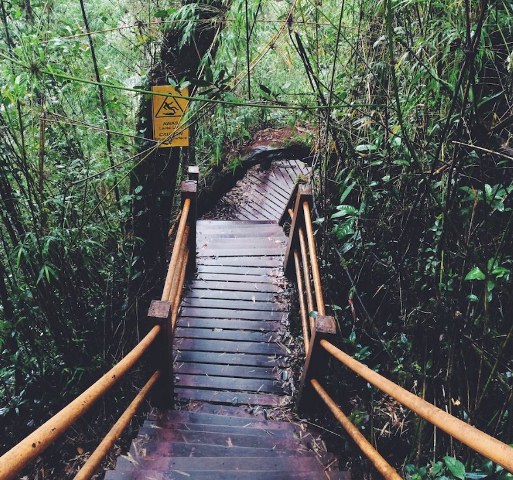 Parit Waterfall
Parit Falls is a waterfall hidden inside a recreational nature park at Taman Sedia in Tanah Rata, a short walking distance away from town with the quickest entry point by a back route near Century Pines Resort. Also known as 'Thompson Falls', the park has excellent visitor infrastructure, including ample car parking, playgrounds, tiled footpaths, benches and restrooms.
The river was once terribly polluted, but has seen improvement in recent years. Still, visitors can explore the montane rainforest and admire the flora and fauna that grow here, with jungle trails that lead around the vicinity. One such trail leads to a watchtower nestled on a hill top with a view of Tanah Rata's countryside.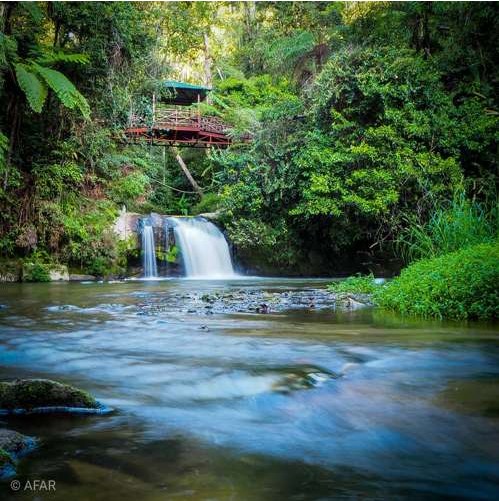 Cactus Valley
Located in Cameron Highlands, Pahang, Cactus Valley is one of the biggest and most popular tourist destination located here. The valley boast of having one of the most variety of cactus plants, some as old as 60 years.
Cactus Valley also have the most comprehensive variety of plants and foliage including roses, calla lily impatiens, fuchsia, ananas, camellia, hibiscus, rhododendron, bird of paradise, glory bush, clivia miniata, peaches, hippeastrum, geranium, coleus, gerbera, oncidium and many other. Varieties of apple trees, passion fruit plants are also cultivated here. These items planted here are also available for sale.
The entrance fee is RM4 for adults and RM2 for children. There is no charge for cameras. They will probably also give discounts for older folks or for tour groups. The bulk of the C&S plants form an impressive collection. There is also a retail section. Most specimens are grown in pots. Strawberries, tomatoes and vegetables are also grown in the vicinity.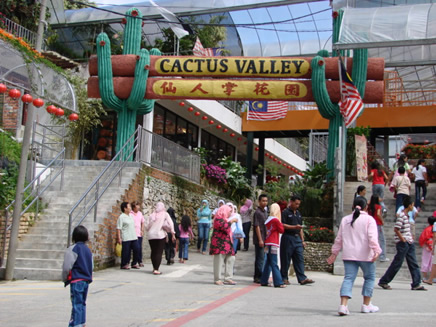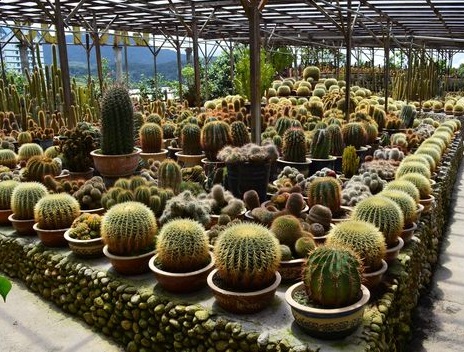 Where to Shop
Gift and Souvenir Shops
Most of the gift and souvenir shops are along the Tanah Rata main street. Items tend to be based around anything to do with Cameron Highlands, everything from highlands tea to Asli Craft woodcarvings. The best of these are probably Yung Seng Souvenir Shop for their range of Asli Craft and the nicely presented Roslane Gift Shop. Most of the hill resorts in the highlands also have gifts and souvenirs.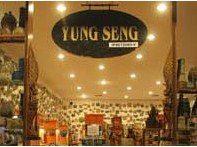 Cameron Square
Cameron Square is a shopping mall at Arandanova Kea Farm in Brinchang, located along the main road. This three-level shopping complex features a variety of restaurants, retail outlets and services, with anchor tenants that include Mr DIY (a local handimart chain), Domino's Pizza, Home Town Steamboat, Strawberry Cottage, Old Town White Coffee and Watsons.
Inside the mall, there are family attractions that include mini gaming arcades and a 3D trick art gallery. There's even a public gym for getting some exercise in during vacation. Next door is Holiday's Park, an amusement center for children with theme rides and other attractions. Open daily from 10am till 10pm, the mall is a popular hangout joint on weekends.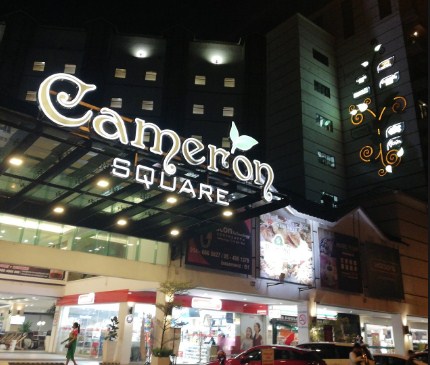 Where to Eat
One of the best choices if you are around Cameron is steamboat. When the sun goes down and the cool mountain becomes chilly, it is time to head to steamboat restaurants. Steamboat (also known as hot pot) is a pot of boiling chicken soup heated by gas fire stove. Some of the restaurants served two soups in a pot–fiery chili broth and chicken.
Other than that, diners can also ask for spicy tom yum soup or herbal soup. Diners are free to pick from a wide choice of food available such as raw chicken meat, thinly sliced beef, vegetables, mushroom, fishballs, tofu, noodles and seafood and placed the ingredients into the simmering metal pot of soup. Using the ladles provided by the restaurant, diners must scoop the cooked ingredient from the pot and eat it with special dipping sauce.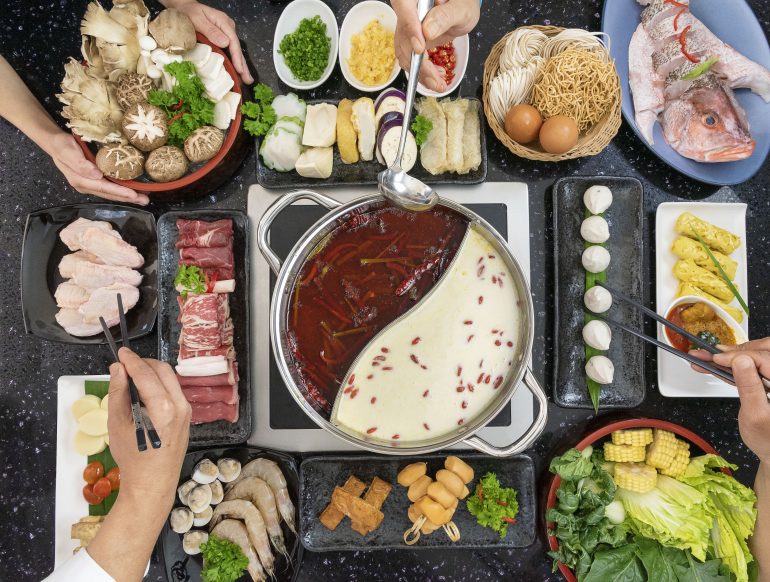 Strawberry Restaurant, it is famous for Nasi Lemak Sambal Strawberry, which is viral here and there, not only offers a variety in terms of food and beverage menu but a visit to the shop is considered worthwhile because you also have the opportunity to pick fresh strawberries from the farm located behind the restaurant.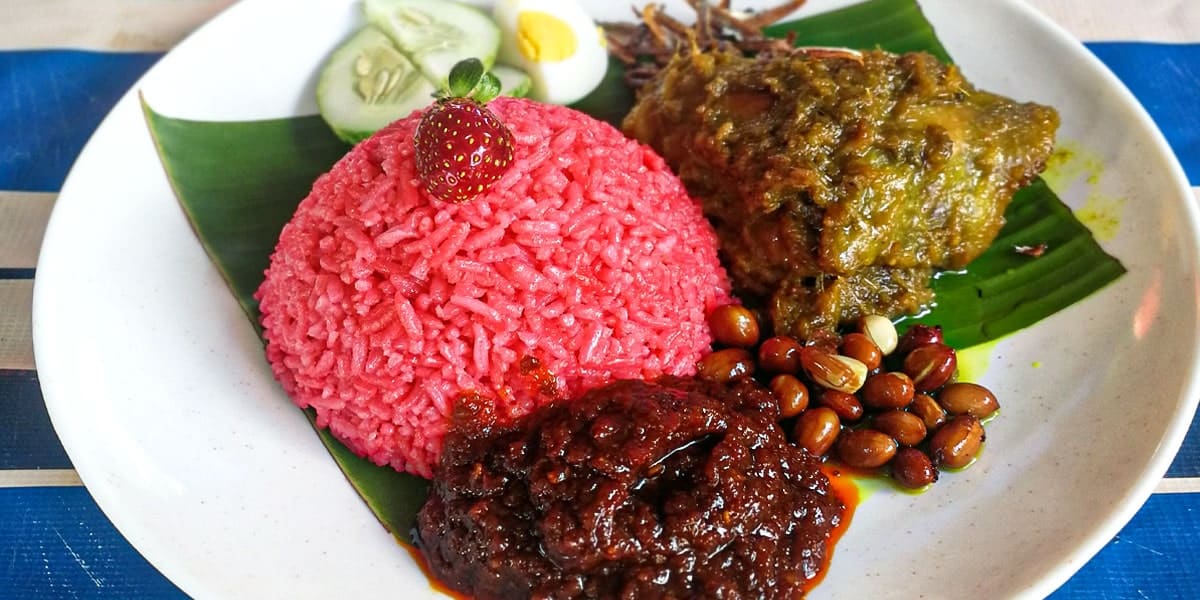 Get the best, crumbly, melt-in-your-mouth scones at The Lord's Cafe in Tanah Rata and complement your high tea with their selection of crepes, fresh lassi drinks, delicious pies, and cakes! Don't have a sweet tooth? The Lord's Cafe also serves a full menu of decadent homemade soups, burgers, sandwiches, and pasta!